Image

Biking
Bicycle riders enjoy convenient, close access to buildings around University Park and State College. Get to, from, or around campus by bringing your own bike or renting a Spin E-bike.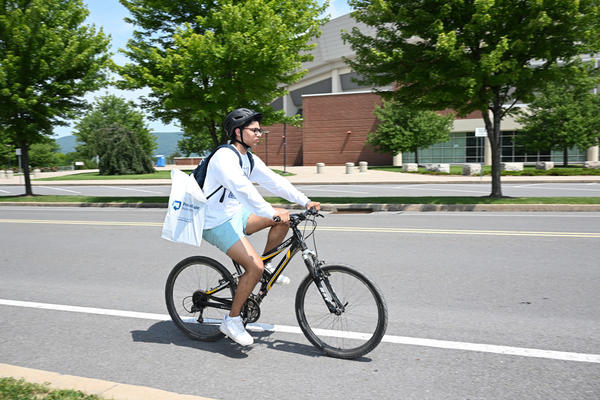 Register
Local and Penn State policies require all bikes to be registered. It's free, fast, and simple.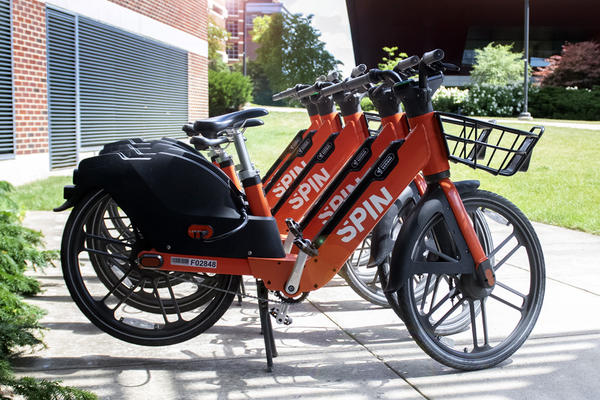 Spin E-bike Rentals
Spin E-bikes are located around University Park and the Borough of State College. The low-cost rentals are a convenient way to get around campus and the community.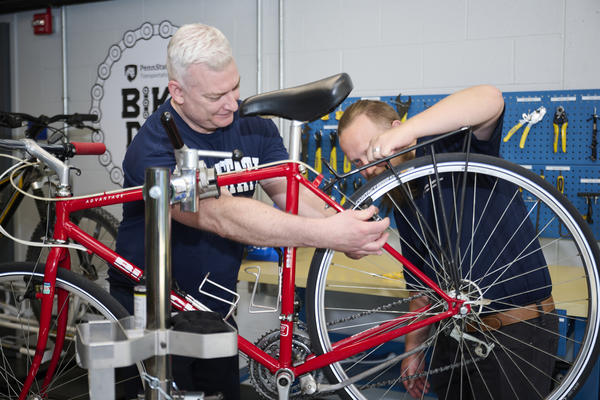 Bike Den
Keep your bike in top shape and attend free bike education workshops at the Bike Den.
Rules, Safety, and Resources
Review regulations, policies, and tips and use our bicycle facility map and other resources to ensure your ride is safe and worry-free.
Bicycle Education and Enforcement Program
A course that showcases safe cycling habits and responsibilities and provides education on University biking policies and PA state biking laws.